We have a vision of exploring our business and growing its wings which enable our company to fly high and achieve success.
We are open for new opportunities in different field & sector, which extend the line of Velnik's business. Our company has the potential to grow with the fastest pace. We have our various ventures in different sectors.
Velnik Resorts and Hotel Private Limited
Rajasthan has had a significant share of foreign tourism in the country with 7.2% FTAs in India. The state has a fully operational international airport at Jaipur, with flights to Dubai, Sharjah, Bangkok and Singapore. The Tourism policy of the state has been successful in identifying the key sectors in tourism such as heritage hotels, MICE, etc., and provides fiscal benefits for developing the same. The state government is encouraging Joint Ventures (JVs) and contract management of private heritage properties (forts, fortresses, palaces and havelis) as well as identifying heritage government properties to award on a lease basis.
The resort on the proposed 16 Bigha National Highway 54 touch land located at Bheem, District – Rajsamand, Rajasthan (referred to as "Velnik") will be composed of 50 villas with majority of the inventory as water villas at a price of $ 600 – $ 1000 per night, which strengthens National Highway – 54 touch position with a more diversified portfolio in the market. We expect to commercially open by 2024. With the advantage of prime project location, just 2 hours ride from Udaipur and 2.30 ride from Jaipur. Velnik Resort providing one-of-a-kind fully integrated lifestyle tourist facility offering a luxurious 30-berth yacht, beach club, restaurants, retail shops, multipurpose event hall and various leisure activities; may be associate with an exceptional partner in future which allows the Company to be even more confident to the further realize success of project and successfully achieve our revenue and earning target."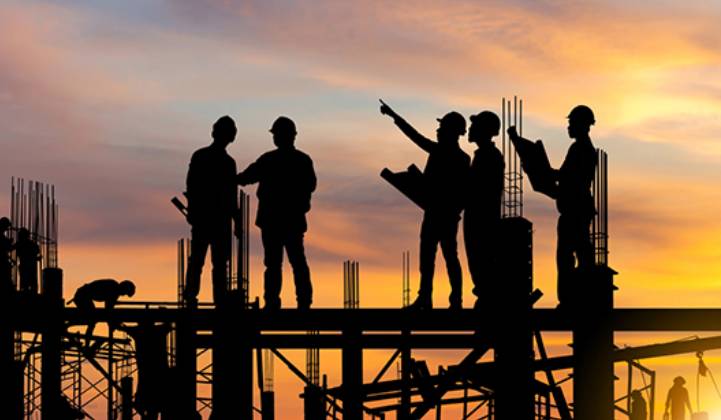 Velnik Infraheights Private Limited
Infrastructure sector is a key driver for the Indian economy. The sector is highly responsible for propelling India's overall development and enjoys intense focus from Government for initiating policies that would ensure time-bound creation of world class infrastructure in the country. Infrastructure sector includes power, bridges, dams, roads, and urban infrastructure development.
Mr. Sukhdev Gehlot has always believe in active participate in all type of work associated with the company. Mr. Gehlot seeks growth by investing in a variety of systematically identified businesses, making it a well-diversified conglomerate with interest in a range of project such as construction of buildings, plants, and other all civil works related to development. With this vision, he has decided to start his own venture namely "Velnik Infrastructure Private Limited".