Elois Hair Serum
Transform your dull hairs to soft and shiny hair
In our everyday life, it's very hard & tedious to manage our hair. Due to number of reasons such like – pollution, humidity, dust etc. our hair gets damaged, which may cause hair breakage, hair fall, split ends, frizzy and dull hairs. But the good part is that most underlying causes can be corrected with the right choice of solution. A hair serum can do wonders for your hair; it not only protects hair from damage but also safeguards the natural contents of hair and improves the hair texture.
Are you looking for a hair serum that chases away all of your hair problems and keeps your hair smooth and frizz-free? Your search ends now. With Elois Hair Serum, good hair days have finally arrived. Elois Hair Serum is an ideal product to quick fix the rough, frizzy, lifeless, and tangled hair. With this hair smoothing serum the problem of tames & flyaway get resolved.
"Enhance your hair beauty with elois hair serum"
A Breakthrough in Hair Serum – Elois Hair Serum
Elois Hair Serum is a wonderful hair care product, which ensures to provide hassle free hairdo. A perfect solution for those who are battling with tangled, damaged and dry hair. It gives intense smoothness to hair, & keep them hydrated.
It works amazingly on hair with its lightness, non-sticky texture that doesn't weigh the hair down. It's made with a fusion of vital minerals & natural extracts, including Aloe Vera, Argan oils, and vitamin E. Elois Hair Serum is a product, designed especially to provide hair care solution & help to deal with every day's hair problems.
We all wish for silky smooth, manageable hair that is easy to style. Elois Hair Serum has the potential to be utilized as a conditioning serum. It is suitable for both men and women. Its use on a daily basis protects the hair from ordinary damage and minimizes breakage and split ends. It softens, shines, and gives your hair a stunning look. Its pleasant mild fragrance lasts for longer and keeps you feel fresh all day.
Product Features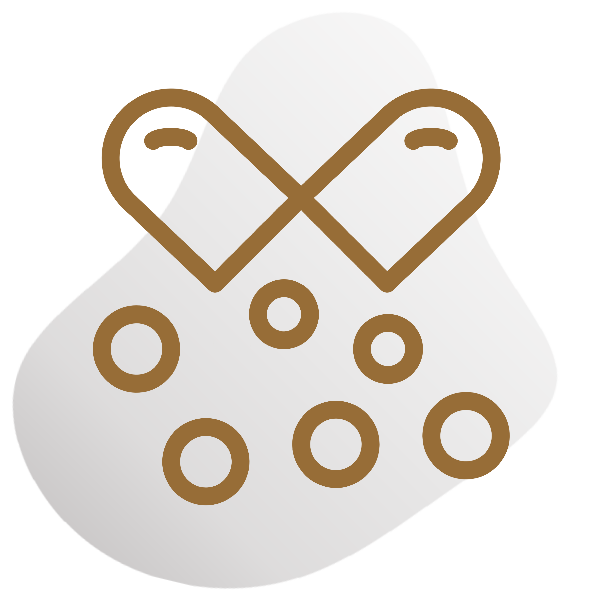 Enriched With Argan & Aloe Vera Oil Along With Vitamin E and Vital Minerals
Manage damaged and dull hair
Makes hair soft, shiny and glossy
Allow easy combing
Protects from pollution & dust
This serum enriched with vitamin E to defend against damage
Elois Hair Serum helps you achieve the perfect hairstyle by keeping hair strands in place and preventing them from tangling
Elois Hair Serum comes with a beautiful spray bottle.
Available Bottle Size
25ml45ml100ml
Available in Sachet
3ml

Buy Now